Product Details
Construction Options
Gas Catalytic IR ovens from TITAN can be supplied in two ways: Fully assembled (pre-wired and plumbed) individual sections, quick to assemble and commission. Kit systems are available for customers with in-house sheet metal fabrication. TITAN will provide DXF part files of the proven oven design, along with the heaters, controls, gas management system and provide all the back-up support the customer needs to build their oven in-house.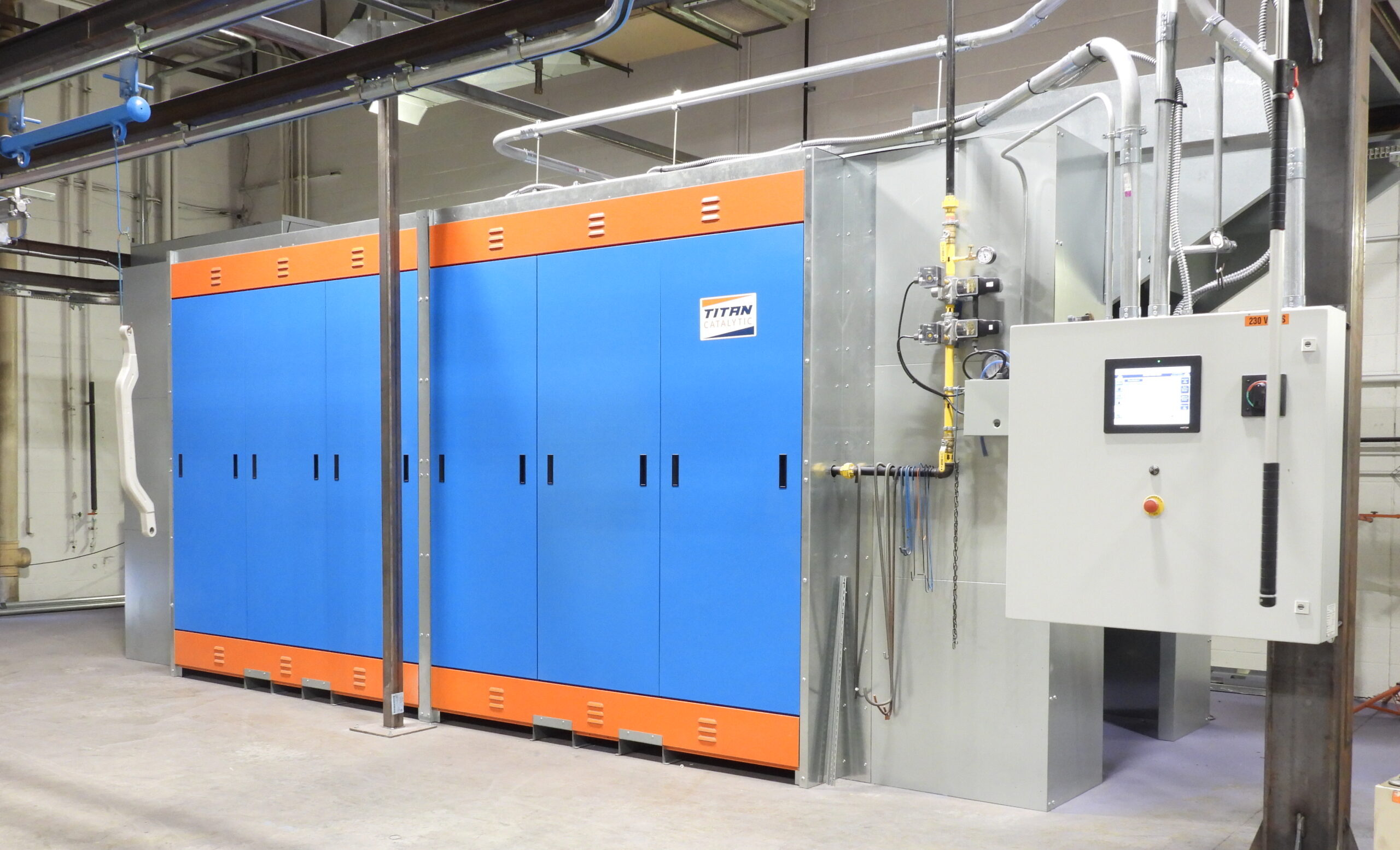 Benefits of Gas Catalytic Heating
We are proud to offer the latest in long-wave to medium-wave infrared heating technology. Our Gas Catalytic IR heaters provide a unique and powerful solution for customers looking for better control over their heating systems. Adopting Gas Catalytic IR technology into your production process will:
0
%
reduction in cure time
0
%
reduction in overall costs
0
%
or more reduction in footprint
Contact Us
Schedule a FREE Test
We understand how important it is to have a reliable curing process, and we're confident that TITAN-Catalytic can provide that. Whatever your application is we can benchmark your current process against Gas Catalytic IR. This will allow us to show you that we can solve your curing problems and design a properly configured solution.
Testing is available at our plant in Bristol, Connnecticut